What's not to love about weddings? As a guest you're almost definitely guaranteed a good time. Champagne! Speeches! Dancing! So, what to wear? While finding the perfect outfit for a wedding can be tricky, never fear. We've done all the hard work and research for you. These are our easy to follow do's and don'ts of picking that perfect wedding attire.
DON'T…
…be afraid to wear bright and bold colour. Yellow, ochre and red are rumoured to be this season's LBD. If you're worried about wearing red to a wedding, incorporate splashes of pink and white into your accessories for an off-centre fashion-forward look.
DON'T…
…wear heels that you haven't worn in enough to be comfortable. Strappy sandals with block heels can be surprisingly chic as well as mules in pastel hues or two-tone pumps
DO…
…opt for statement jewellery if your attire is more minimal. If you prefer to go big on earrings, think sparkly chandeliers or bright bold earrings with grandiose geometric shapes.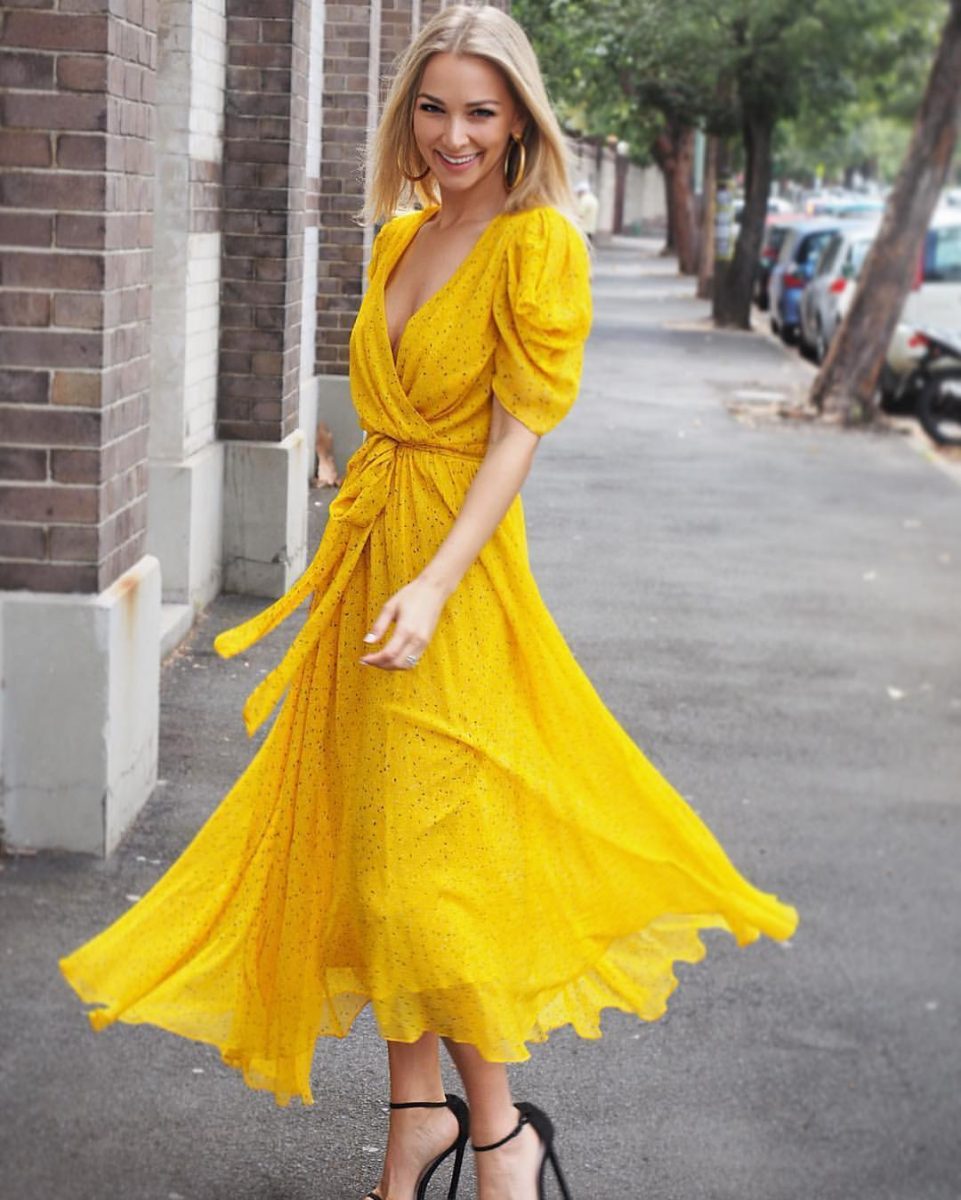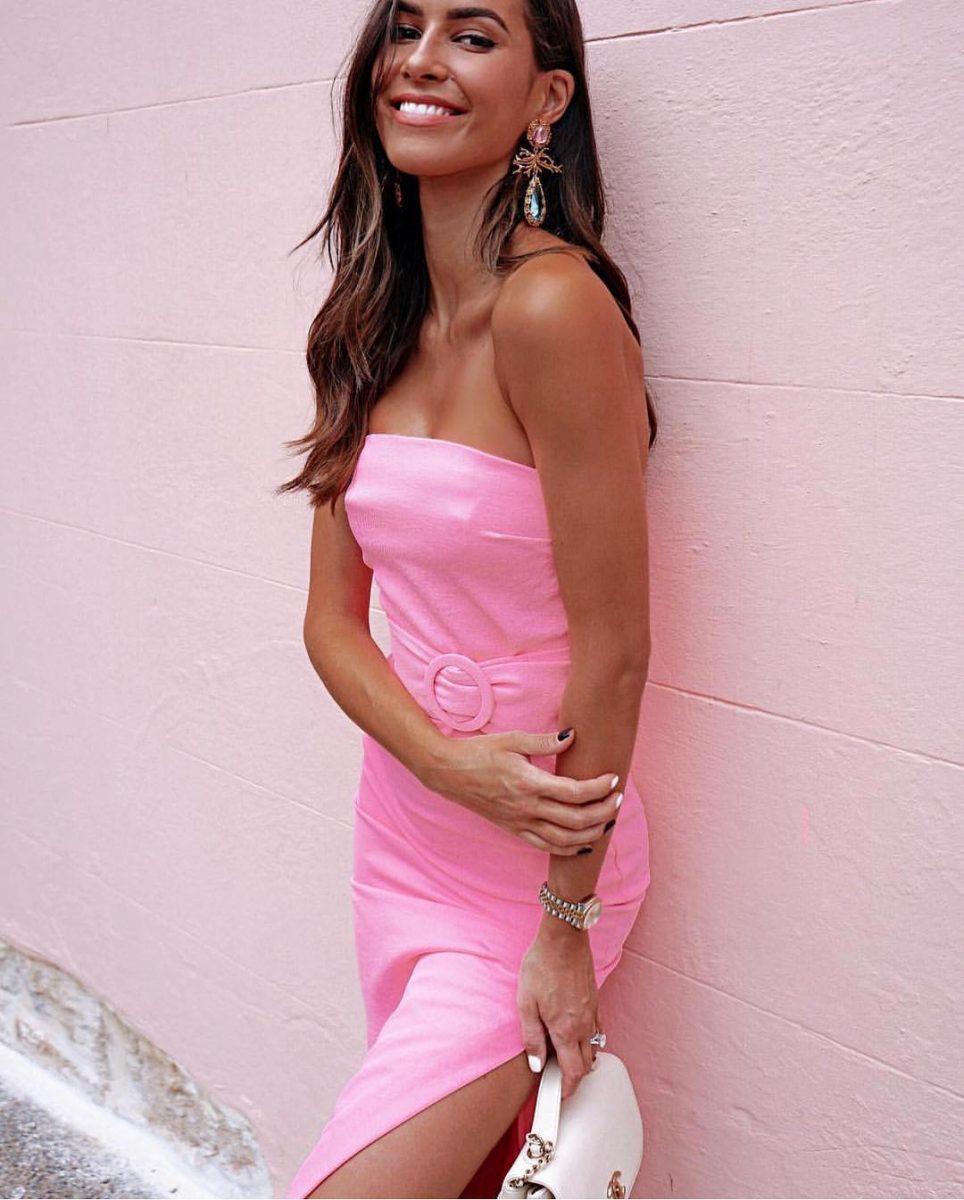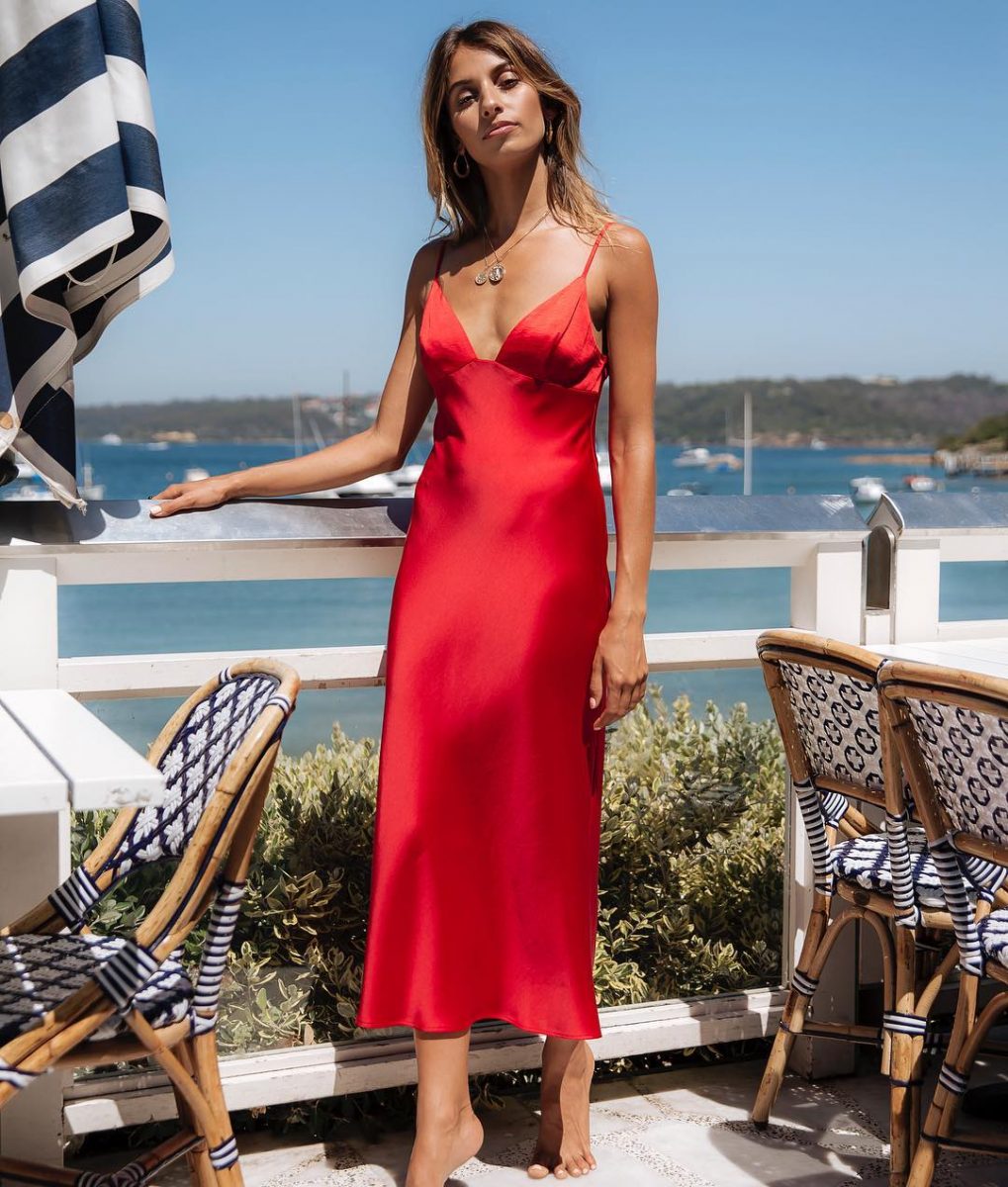 DO…
…be daring when picking a handbag. Whimsical beaded pouches, embellished crossbody bags and illustrated clutch bags are all chic ways to jazz up your ensemble. 
DON'T…
…shy away from darker colours but opt for louder textures and splashes of metallic. Crochet, sheer, fringe, sparkles, sequins, ruffles and pleats, can all look extremely tasteful and polished with the right silhouette and styling.
DON'T…
…always go straight for the mini or maxi dress. The midi dress is a sleek option too. For a playful vibe, polka dots work a charm. Silk slips are also remarkably easy to dress up and don't have to look like lingerie.
DO…
…reach for a jumpsuit. I like to think of them as a dress's edgier cousin. Again – wear a pop of colour to transform a look from casual to cocktail. Wide leg styles with halter necklines suggest a retro vibe, especially when teamed with statement earrings and wedges. For a more modern look, opt for slim, tailored cuts matched with delicate jewellery and heeled sandals.
DO…
…colour coordinate if you are going with a plus one. For no other reason then why not! If George and Amal Clooney do it, I say it's good enough for you too.
DO…
…consider the weather. A tailored blazer styled as a cape can finish off a look. A jacket stolen from your other half…not so much. Outerwear doesn't have to be an afterthought when it comes to wedding guest attire; it can actually be one of the hero pieces in your outfit.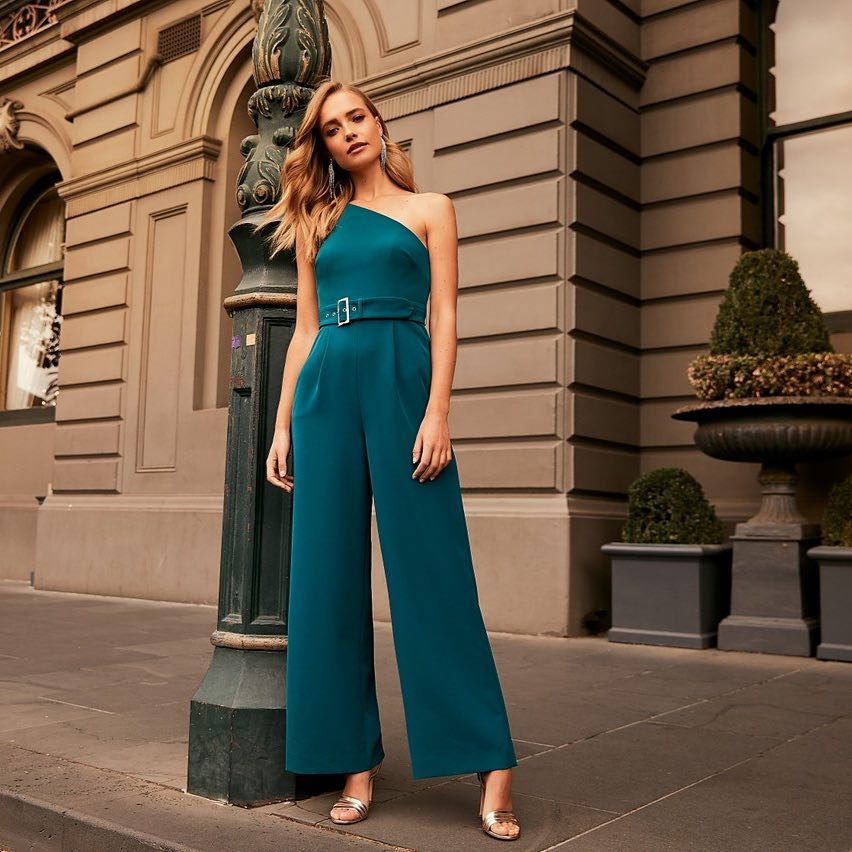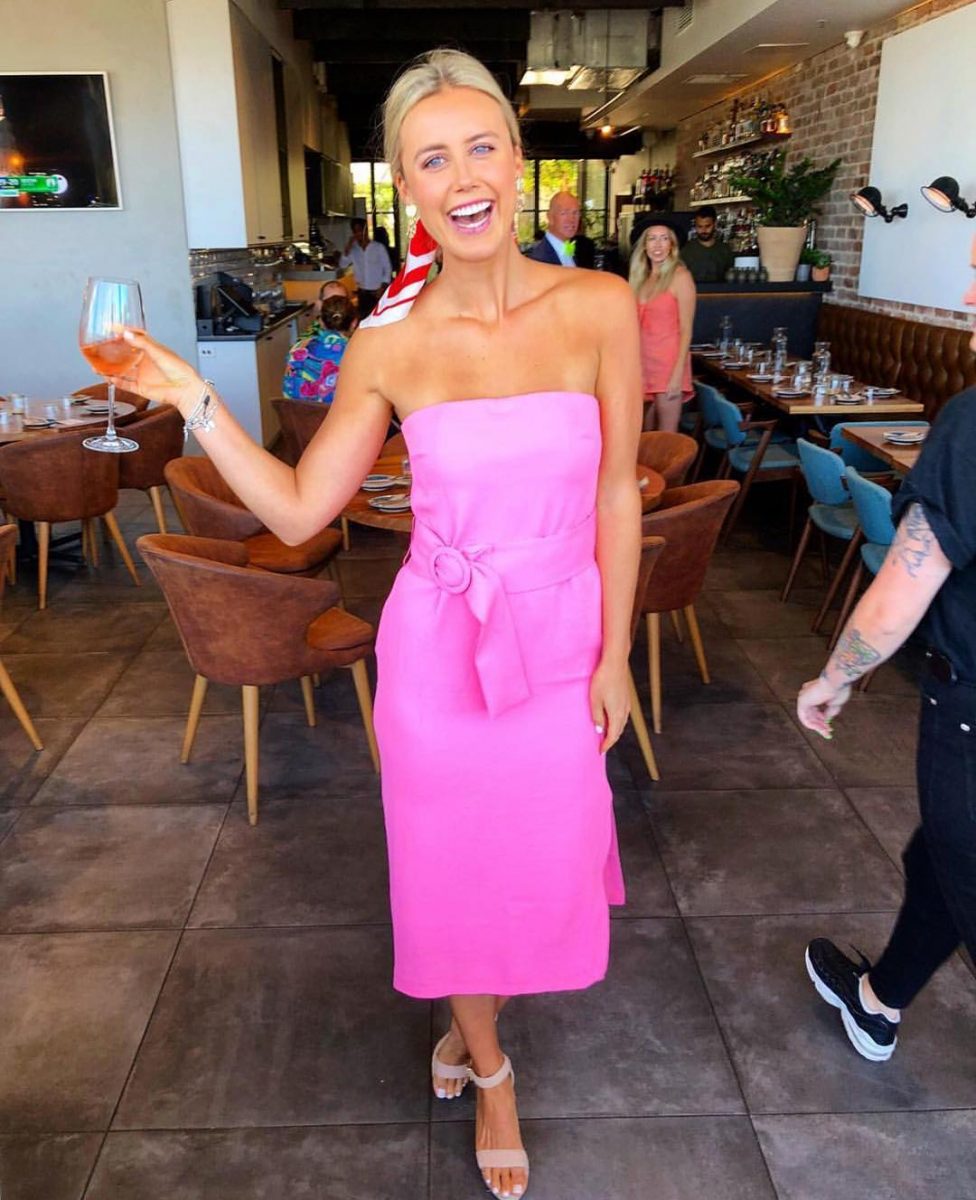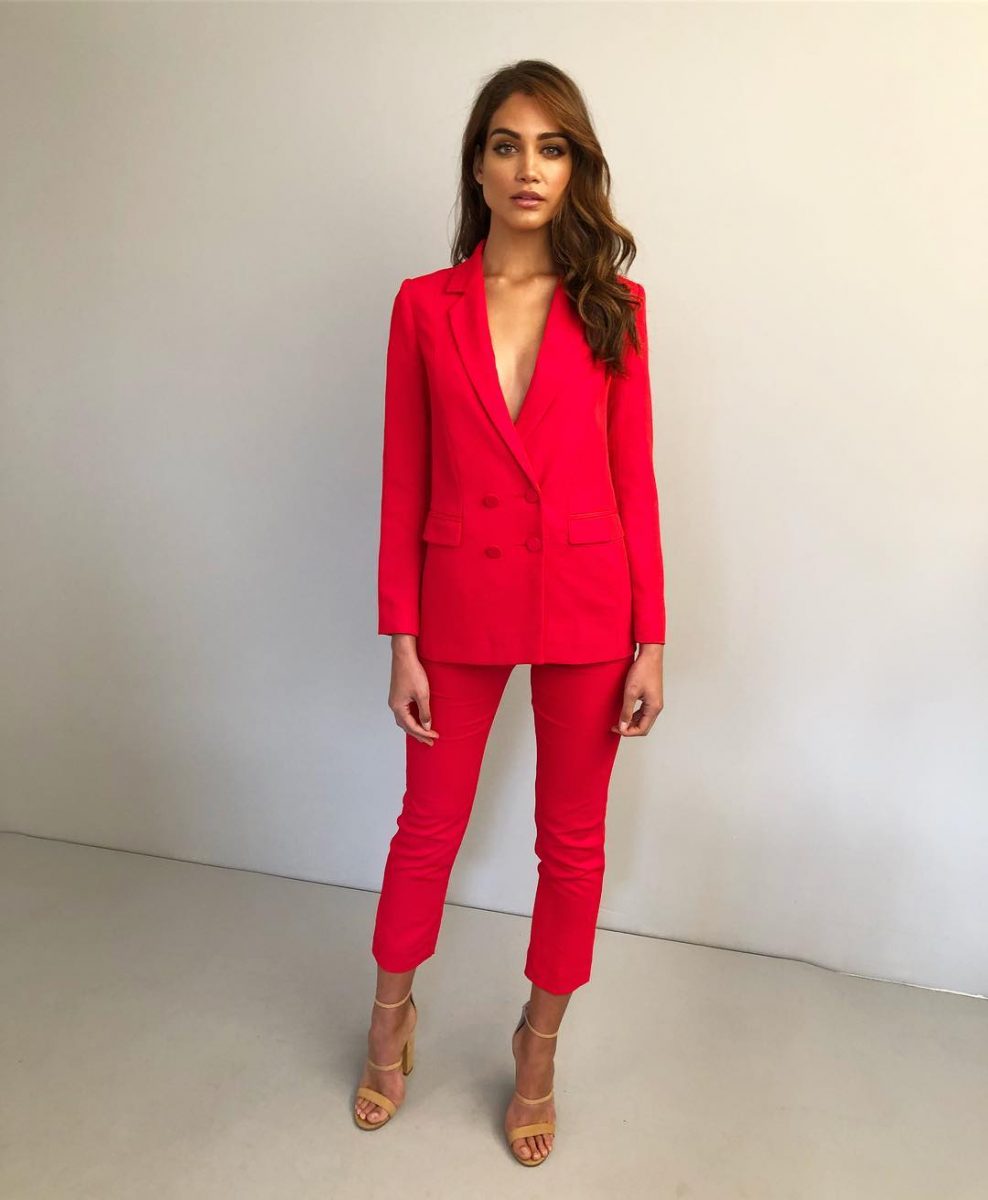 DON'T…
…stress about being too matchy-matchy, this season that's what it's all about. Invest in a sleek co-ord or pastel suit that can be worn together or as separates. Suits are timeless, so you'll be able to wear them again for a variety of occasions.
DON'T…
…forget to check out the dress code. Some religions call for more conservative attire, so be respectful and ask around. A dress code can be a very important factor to a bride and groom and their family. Take it seriously and if in doubt, reach out to the bride!
DON'T…
…worry about wearing the same dress twice, wedding season can be expensive and outfit repeating isn't a cardinal sin if you do it thoughtfully.
Looking for more inspiration? Browse the rest of our website for a one-stop destination for all things wedding. A stress- free wedding season? That's Amore.
Eve – Melbourne Bridal Fashion Hub
Wedding & Trends Editor