What do you offer brides for their wedding day?
We offer a bespoke custom designed couture service, it's very specific. I'm pretty well known for the big ball gowns that are very unique and high end. I design wedding gowns and create everything here in Melbourne.
What have you been working on recently?
At this stage, we are working on our Paris Haute Couture Fashion Week range which consists of 30 dresses all to showcase in Paris. Our show's on January 22nd.
So what inspired the collection?
A mixture of elements. I've tried to keep it very earthy, where most of the elements are crystals and feathers and silks, a lot of nature has come into the collection. Even with the colour range I wanted to keep it very earthy. As opposed to just neutral, I guess. I did a lot of golds and silvers and that comes from the elements of the crystals and the fabrics.
What do you think are the trends in bridal fashion at the moment?
There's a mixture of trends at the moment but I think each bride tends to make up her own trend. That's what's becoming a big thing, everyone wants to create their own moment that's quite different to what everyone else is doing. And that's why we're so good at what we do. Every bride wants that Instagram wedding. And to create a custom gown that's completely different to what's out there in the market gives the bride that feeling of being unique. I don't think there's a trend in style because the trends are more personal, it depends on what the bride likes and suits her. It's more about creating your own look all over, as opposed to just the dress.
Why do you love being a designer?
We create gowns to suit the client's figure and their personality. The bride has to fall in love with the gown and that's when she's most radiant. When she's wearing it and she's happy with it and comfortable wearing it. You don't want the dress to wear the client. I design to enhance their personality.
What do you think the highlight of your career has been so far?
Getting invited to Paris Fashion Week. It's the dream for every designer. It caught me by surprise and we're just looking forward to it now and are spending endless hours and endless nights and it's coming together very slowly.
What would you say your style as a designer was?
Opulence I would say. I'm known for bejewelling brides, I'm known for using a lot of crystals, a lot of feathers, a lot of high end looks, which has that opulence feel. I'm known for big gowns as well but I'm trying to change that a little bit. Not everyone wants a ball gown, not everyone wants a heavily beaded gown. Every bride that we do has a different gown, I never do the same style twice, and that's to keep every client unique. I create something new every time rather than having a specific style, and something new that challenges me as a designer.
Do you have any advice for future brides looking for their perfect dress?
The best advice I would give to brides is to have a realistic price range of what they want to spend. What they see on Instagram and what's on the media and all that is sometimes a little bit above what they want to spend. I think to be realistic about the price range they have and what they should expect. We are always inspired by what their body shape is because they come for custom. we design along with that. A think another good recommendation to give to brides is to book their dresses earlier. There are a lot of ladies who expect to get their dresses in three months and it just doesn't work like that. I think have a well-planned wedding. Even if it's ready to wear which is usually ready in six months custom is naturally double that.
What do you think makes your brand unique from everyone else?
Everything is handmade in Melbourne and hand beaded, so we create fabrics rather than just purchasing them.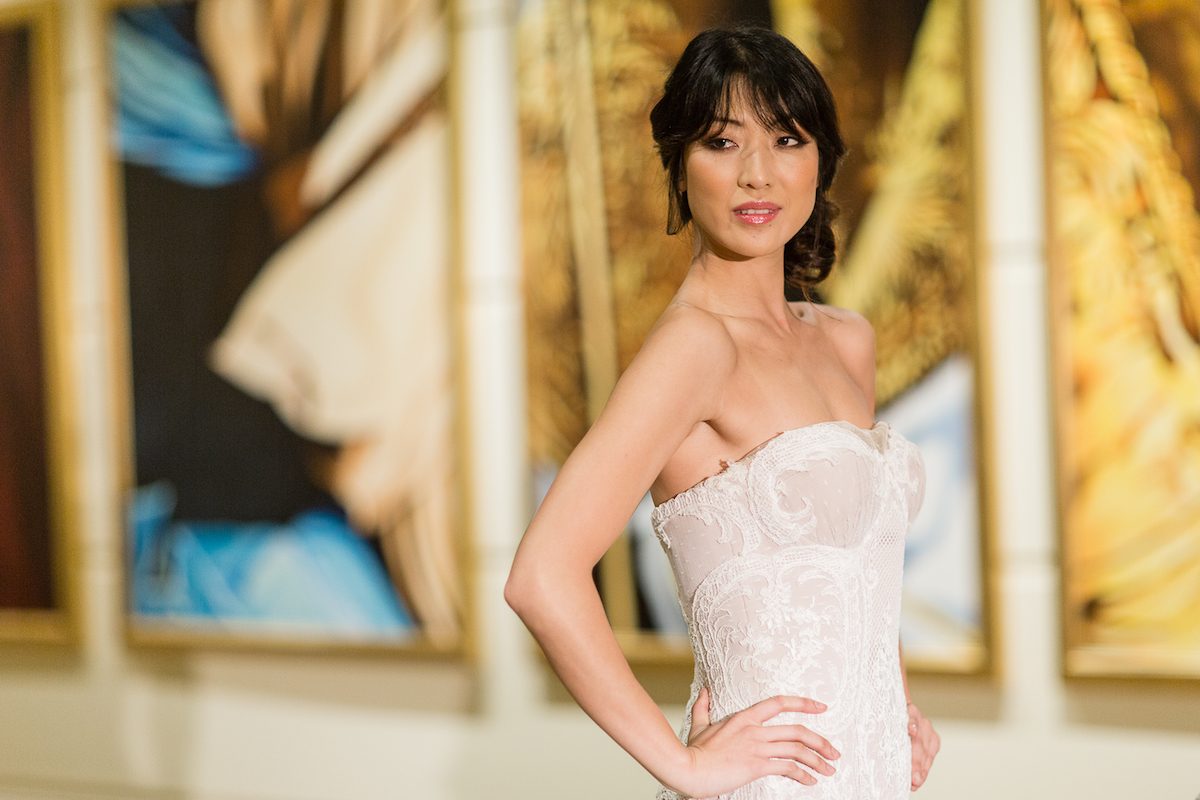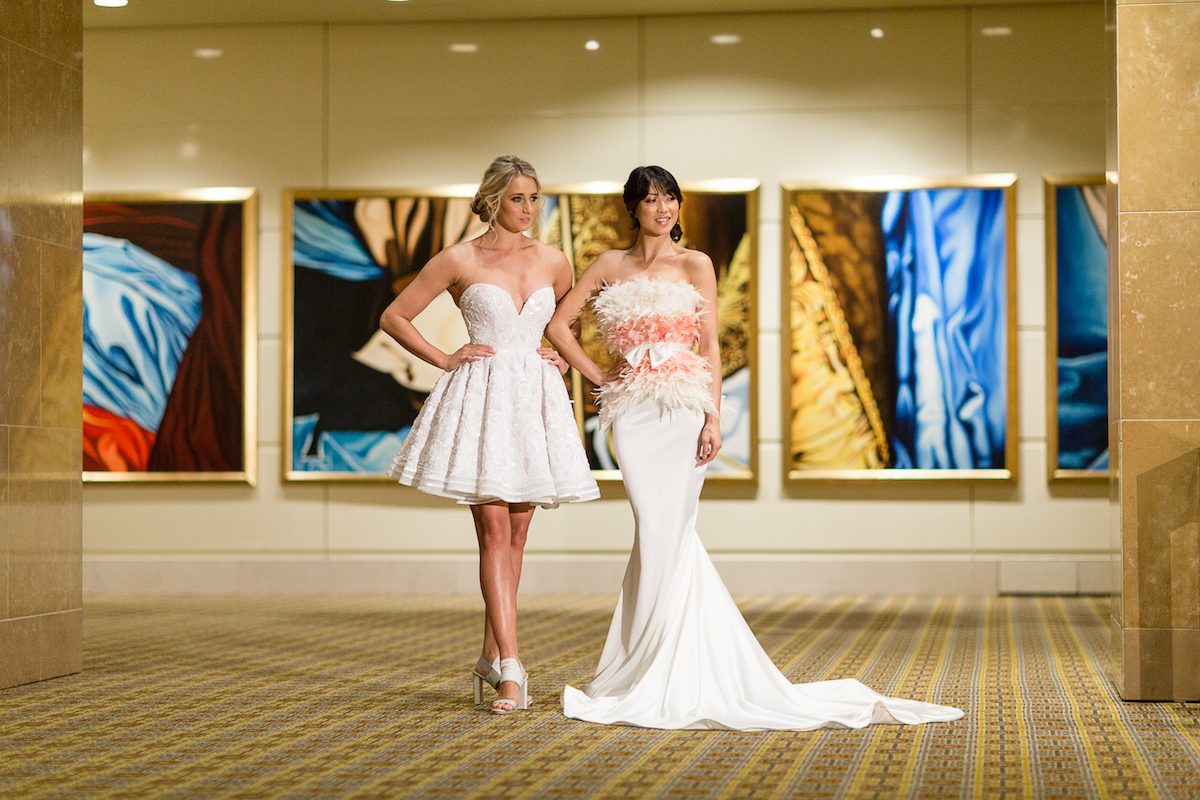 Eve – Melbourne Bridal Fashion Hub
Wedding & Trends Editor.
PHOTOGRAPHER – Jason Vannan Photography
LOCATIONS – Crown Melbourne for Crown Weddings