Annette of Melbourne is an appointment only, bridal couture boutique nestled in Seddon, Melbourne. The collaborative team make one of a kind hand-cut and totally personal gowns and have been for over 28 years.
From luxurious silks to fitting silhouettes, there are countless hours of hand stitching that is dedicated to the gown that will be the star of your special day (second to you, of course).
We chat to the head designer, Rose. An empathetic and down-to-earth woman who understands what a bride wants and in turn, brings it to life.
Read on to find out more.
Tell me about your business:
I started Annette of Melbourne in 1975, in 1980 I started bridal. Ever since I was a young girl I was inspired by bridal gowns. I can't explain it – you're born to make bridal gowns. I just love putting gowns together from top to bottom. I love creating one-off gown's and that's what we specialise in. We get inspired by each woman.
So is that what inspires you?
Yes definitely the person. It's not about what I think she should be wearing but something she would love to wear. I have the ability to see and understand that. I can see further than just appearances.
Are you influenced by trends?
No completely the person. Because what is fashion? Fashion is something that you're comfortable wearing. What I would wear and what you would wear is completely different.
Have you seen any trends you're not into so much?
I love everything. I love minimalist, I love opulence, I love royalty, I love it all.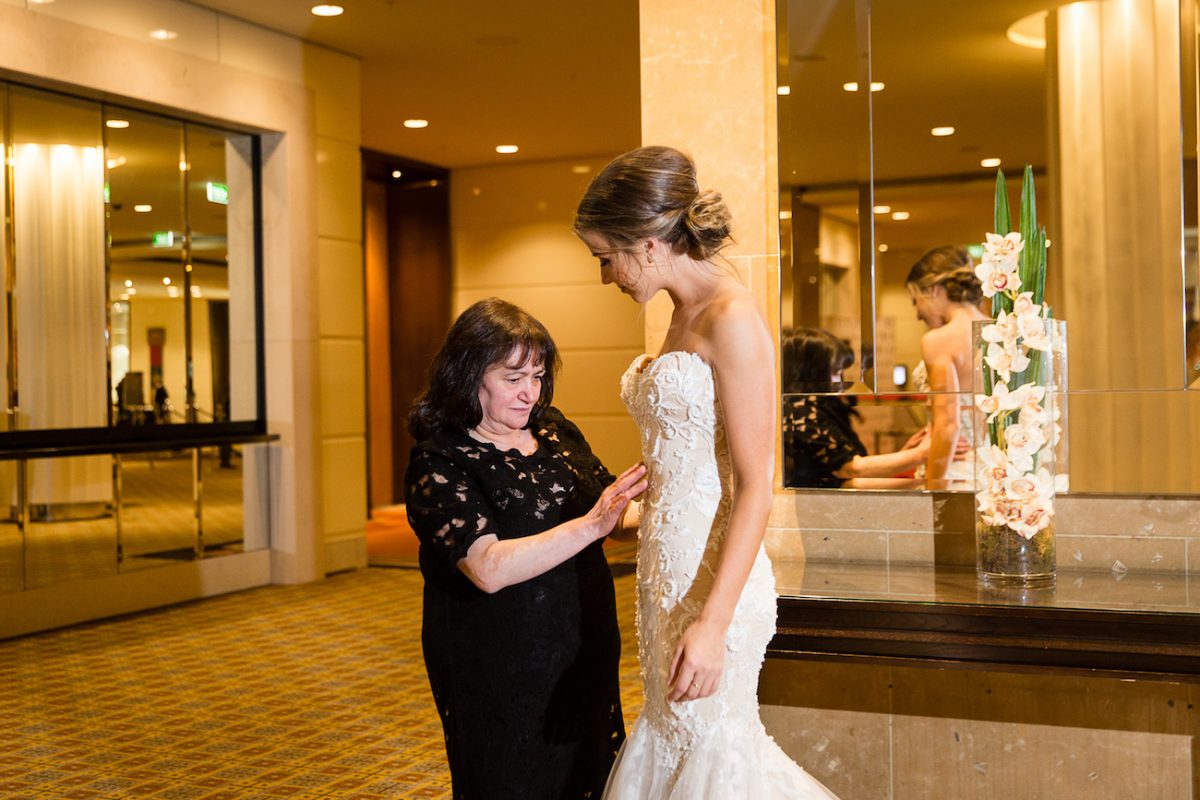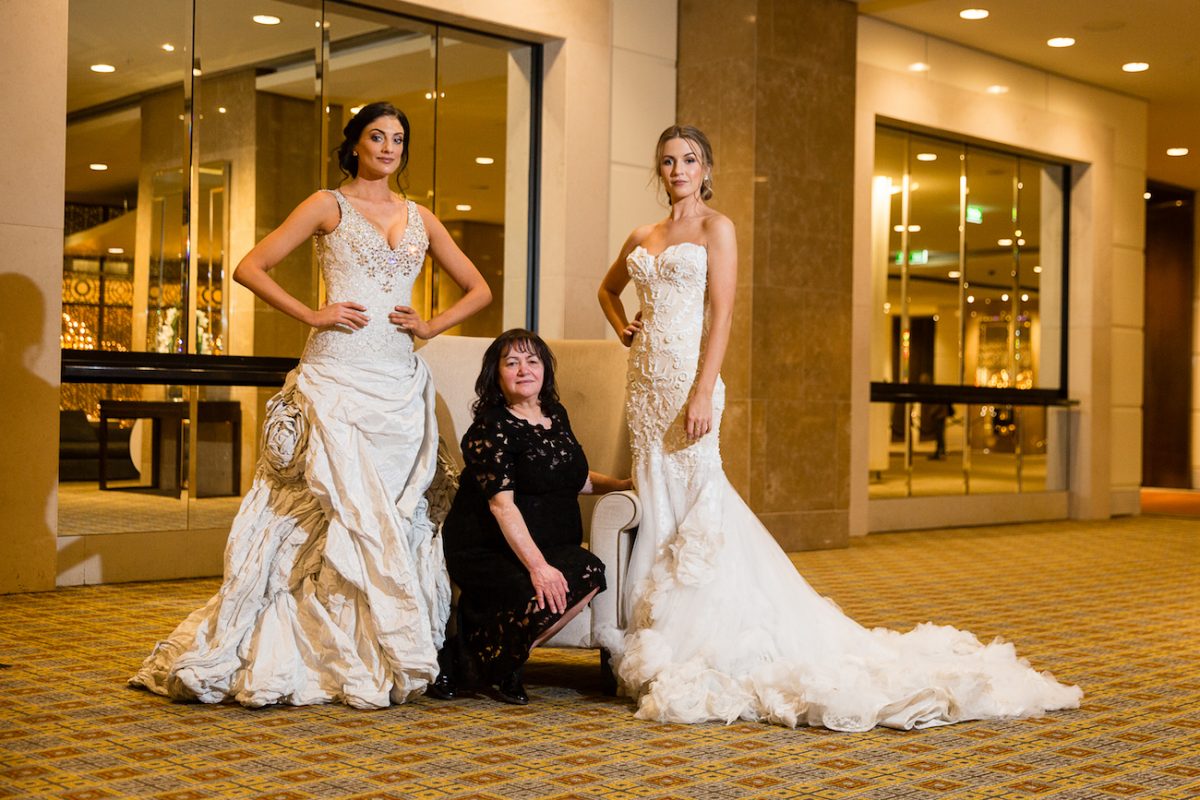 What do you love most about being a bridal designer?
The creative part, meeting new people. I know it's very daunting meeting people but even tonight I have an appointment and I am just so excited to see who she is what she's like and that's what drives me. The making the gown for that one client. I'm into finding my clients story. Where she's come from, where she's at and where she's going. I love fashion but particularly bridal because you portray who you want to be.
What sort of questions do you ask your client?
I get a really good gage on what they're wearing and what their personality is like. Even little things like their smile. Some people think am I physic, and I don't know. Maybe I am – I've stopped questioning it. It's just beautiful if we can all be our own person. It's very important to be your own person and not get lost in the wedding process.
Do you have a favourite dress you've designed?
Never, I can't say. It's like choosing a favourite child. I love every gown that I've made. Some were more difficult than others and they're very individual so it's impossible to pick.
Do you notice a trend that's being asked for more recently?
Very minimal but opulent. Not a lot of structure is what's on trend at the moment. So women are wanting to show more of their body.
Do you have a favourite fabric to work with?
No, as long as its silk, supple and soft to work with then no I don't – I'm quite open to everything.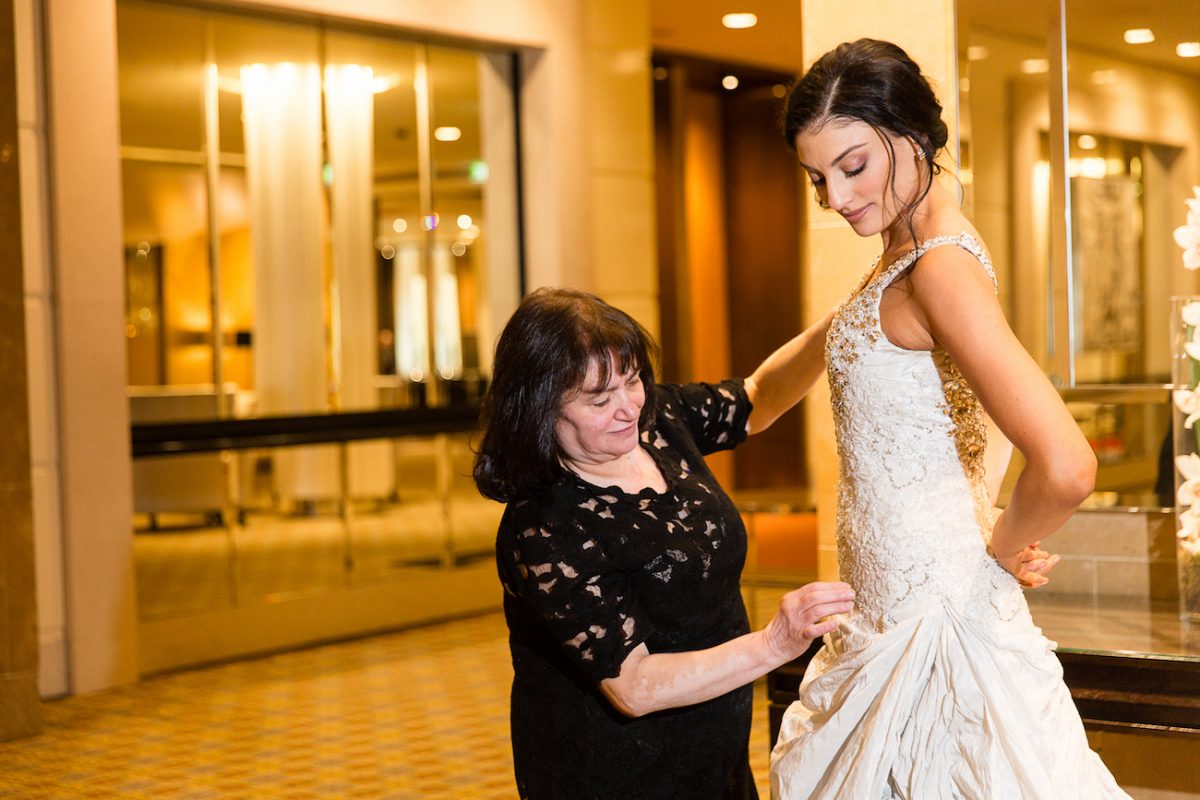 Do you have any advice for someone who was interested in becoming a bridal designer?
It's very daunting and unless you absolutely love it – it doesn't work. when you're making a gown it's so specific for that girl and she's held onto that dream of that wedding gown all her life, ever since she was a young girl. You need to be 100% invested in it. You have to meet those expectations, it's not something for the faint hearted that's for sure.
Do you have any advice for future brides looking for their perfect dress?
Be yourself. Stay true to you and you'll be happy. Don't try to follow a trend that's not you and you're not comfortable. Wear what YOU want and you'll shine. Choose the right designer who wants to embrace you no change you.
Eve – Melbourne Bridal Fashion Hub
Wedding & Trends Editor
HAIR & MAKEUP – Runway Room
PHOTOGRAPHER – Jason Vannan Photography
LOCATIONS – Crown Melbourne for Crown Weddings